Life Transitions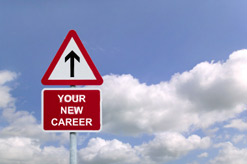 Long gone are the days when people would work at the same company for their entire career. Instead, constant change is the only given in a person's career, and continued professional development is the key to success and financial security.
Career progression often depends on movement from one company to the next to gain new development opportunities.
During certain life stages, different priorities emerge, including: raising a family; needing to support eldercare issues; obtaining an advanced degree; among others. As a result, you may decide to shift from full-time to part-time work or change your career direction.
A person's long-term career success and personal happiness depends on skillfully adapting to mid-career and life-phase transitions.
Individual Transitions
Drawing on extensive experience working with executives, mid-career employees and women leaders, Janet B. Matts, LLC will help you make a successful transition to the next part of your life:
Moving from an individual contributor role to a leadership role.
Transitioning from a manager to a senior leadership position.
Planning for the next career move after a company downsizing or reaching the milestone of turning 50.
Acquiring new job responsibilities.
Starting a new job.
Transferring to a new area of the country.
Getting back into the workforce after being away.
Changing industries.
Moving from part-time to full-time or the reverse.
Balancing additional childcare and eldercare responsibilities.
Coping with your new role following a merger and acquisition.
Janet B. Matts, LLC will work with you to determine your current career and life goals. Coaching during transitional times focuses on:
Identifying and mapping career goals.
Making realistic expectations for continued life or career progression.
Determining opportunities to blend life and career aspirations.
Understanding and adapting to a company's culture and success metrics.
Identifying how to best use your strengths and talents.
Recognizing prime opportunities for development.
Integrating your career transition into your own life stage of development.
Janet B. Matts, LLC creates customized transition coaching programs that will take into consideration your whole life—both personal and professional—so you can attain success. During these transitions, we will discuss actions and recommendations to nourish your renewal and stimulate your growth during these critical transitions. Based on our understanding of you as part of an integrated system–work, home, family, etc.—our personalized coaching program will reflect your goals and priorities in all parts of your life and enable you to:
Gain perspective.
Develop focus.
Prioritize critical relationships.
Create a plan to make needed changes.
A 360° Interview process can also provide additional insight and self-awareness.
Maintaining High-Performance Teams
Like individuals, teams have to constantly adapt to new responsibilities and new bosses in a constantly changing business world. With years of experience working with high-performance teams, Janet B. Matts, LLC offers customized team coaching. We will work with you to create a sustainable coaching culture that will enable your team(s) to attain organizational success.
Creating Seamless Organizational Transitions
Offering astute strategic business consulting services, Janet B. Matts, LLC works with organizations to identify key business priorities during organizational transitions to allow for strong Leadership Development and the creation of a leadership pipeline to guarantee future stability and growth.
Main area of focus is: Somerset, Middlesex, Morris, Hunterdon, and Mercer County. And also: Somerville, Clinton, Whitehouse, Flemington, Bridgewater, Bernardsville, Basking Ridge, Morristown, Parsippany, Florham Park, Morris Plains, Piscataway, Somerset, New Brunswick, Middlesex, Princeton, Montgomery, Skillman.