Executive Coaching and Leadership Success
THE KEYS TO YOUR LEADERSHIP SUCCESS IN TODAY'S GLOBAL MARKETPLACE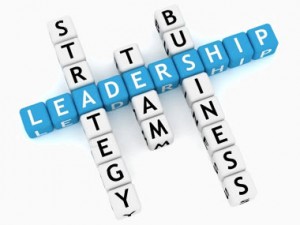 "A leader is one who knows the way, goes the way, and shows the way." – John C. Maxwell
Successful leadership is a continuous process, from the moment of your transition to your new position to each new challenge that the ever-evolving marketplace poses. With Janet Matts, LLC in your corner, you will be fully prepared to adapt and advance as a leader in today's global business arena.
Career Transitions: New Leader Assimilation
Hit the Ground Running…
Your performance during the first 3-6 months will make or break your tenure in your new role. Together, we will make every moment count and accelerate your transition into your new position by:
"Janet contributed significantly to my professional and personal growth, I became a better person and an effective leader, and she helped me to unleash the untapped potential and discretionary performance of myself and my team."
Head of Medical Affairs, Therapeutic Area, Pharmaceutical Company
Securing early wins and minimizing your vulnerabilities.
Understanding the organization and its goals to achieve success and avoid pitfalls.
Developing systematic methods that will enable you to make an impact as rapidly as possible.
Building momentum by engaging your team's enthusiasm and support of your vision.
Creating networks to facilitate your progress and garner support of your goals.
The 360° Feedback Process
The most effective tool to improve critical leadership competencies
"I would recommend Janet if someone needed help turning around deeply engrained negative impressions in the culture."
Executive Director, Pharmaceutical Company
Being a successful leader depends crucially on how you are perceived by your superiors, peers, team, and clients. Through feedback on your leadership competencies from a full spectrum of perspectives, we will develop a program of sustainable change to strengthen your leadership and ensure your success.
Various 360° Feedback options are available using interviews, instruments and assessment tools.
The Next Level: Leadership Development Competence
Getting to the next level…
Your success as a leader depends on constantly developing your leadership skills to advance to the next level.
Our work together will begin with the question: "Where do you want to be?"
In order to answer this question, we first must ask, "Where are you now?" Through the 360° Feedback process, you will understand how your leadership has been perceived and has influenced others. After determining your strengths and weaknesses, we will devise a plan that will enable you to enhance and develop the key Leadership Competencies needed to take your leadership to the next level.
Becoming A Global Leader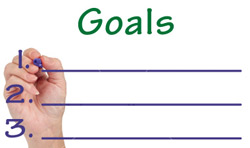 'We're not in Kansas anymore.'
In today's world, a U.S.-centric perspective hinders a person's leadership potential. A successful leader must be a global leader—capable of working productively with colleagues, bosses and subordinates from other cultures, expectations and time zones.
We will focus on your leadership development in three key areas:
Key Leadership Competencies
Emotional Intelligence
Cultural Intelligence
By developing competencies in these three areas, you will possess the skills necessary to develop a winning global team that draws on each contributor's individual talents and minimizes conflicts due to cultural differences.
Life Transitions and Renewal
'Nothing is constant except Change'
Recent economic challenges and changing work conditions require that Leaders exhibit resilience, increased stamina, and continued renewal. We will discuss the life challenges and changes focusing on specific generational differences and life stages to:
Identify triggers that get in the way of optimal success at work and in one's life so that these can be minimized or avoided.
Understand the 'Adult Development' stages to appreciate where you are now, in relationship to where you have been in the past.
Focus on 'what matters most' in your current situation to bring greater satisfaction and success.
Building High Performance Teams
Creating optimal use of your teams' talent and potential…
"… adapting to the discussion flow and understanding and sharing ideas, made me increase the opportunities to come to a more positive output which counts with the buy-in of the group."
Senior Corporate Finance Executive, Bayer Pharmaceuticals
Today's complex matrixed structures demand that leaders successfully understand how to influence superiors, peers and subordinates across the organization in order for your team to achieve its goals.
Your success depends on your ability to create unity and align your team with the goals of the company. Today's business world has moved away from the hierarchical structures of the past to a more fluid and collaborative workplace where each member of your team is often reporting to more than one boss, in a matrixed organization. Your success as a leader is dependent on your ability to elicit your team's strong commitment to achieving team's goals in spite of competing demands.
We support your Team Development by:
Assessing and understanding the various stages of a team and what needs to happen at each stage to ensure optimal success.
Providing clarity about your role as Team Leader and current methods and levels of influence to allow for optimal collaboration and conversation.
Developing awareness and tools to address and resolve conflict.
Improving decision-making skills.
Acquiring a systems perspective that will enable you to lead your team to success through a thorough understanding of organizational processes, corporate culture, and global market changes. This will allow your team to navigate and influence the complex web of interrelationships in and around the organization.
Creating a Coaching Culture
Sustainable behaviors that support ongoing development in your organization…
A sustainable coaching culture requires specific commitments and rewards. Under the guidance of a Mentor Sponsors, Networking and Peer Coaching, you will be able to transform your team culture, create a culture of empowerment in the organization to reach higher levels of productivity. A Coaching Culture will transform your workplace by:
Valuing individual contributions as well as those that are Team-based.
Making sponsorship and support available.
Developing accountability.
Delineating individual roles and responsibilities in relation to the team's goals.
Conducting the necessary conversations to align the team.
Developing positive communication styles.
Integrating and influencing the company culture and gain greater business success.
Main area of focus is: Somerset, Middlesex, Morris, Hunterdon, and Mercer County. And also: Somerville, Clinton, Whitehouse, Flemington, Bridgewater, Bernardsville, Basking Ridge, Morristown, Parsippany, Florham Park, Morris Plains, Piscataway, Somerset, New Brunswick, Middlesex, Princeton, Montgomery, Skillman.