FREQUENTLY ASKED QUESTIONS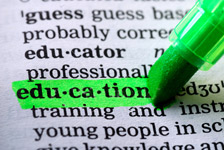 To help you decide which you services are best for you, peruse these Frequently Asked questions about Janet B. Matts, LLC's customized programs.
If you require further information, please contact Janet B. Matts, LLC.
Frequently Asked Coaching Questions
Frequently Asked Leadership and Team Development Questions
RESPONSES: FREQUENTLY ASKED COACHING QUESTIONS
What is Executive Coaching?
Executive coaching is focused on Executives in both large and small organizations that are juggling significant responsibilities and Leadership roles. Executive coaching challenges and supports leaders in:
Achieving higher levels of performance.
Transforming their mindsets so that their performance is not hindered them by personal and professional dilemmas.
Assisting them in transferring their learning into results for the organization.
Executive coaching focuses on increasing the leader's skill and effectiveness in accomplishing three responsibilities of leadership:
Communicating the territory – the purpose, the vision, and goals of the organization to key constituencies, and outlining opportunities and challenges.
Building relationships and facilitating interactions that result in outstanding team performance.
Eliciting positive results and successful outcomes from others' performances.
The process will assess, identify perceptions and support sustained changes both in Leadership skills and Organization integration.
For more information, click here.
What Distinguishes Coaching from Mentoring?
Coaching is intentional and based on a focused path of skill development and perceptual changes, with regularly scheduled sessions and a specific contract and outlined actions.
Mentoring is a more casual relationship based on identified and focused role-modeling, usually from a seasoned executive or professional.
For more information, click here.
Do I Need a Coach?
There are times in our lives we are challenged to change, such as
A job at a new company.
Promotion to new areas of responsibilities.
Reentering the workforce
Changing careers.
Trying to achieve a better work-life balance.
A well-chosen coach can help you successfully adapt to the next stage in your life.
By working with them to establishing clear goals, objectives, and a realistic timeframe, you will achieve rapidly improved job performance and personal growth.
In your work with Janet B. Matts, LLC, your coaching program will start with an endpoint. The coaching process is owned by you, and as your coach, we will keep you on track with your progress.
For more information, click here.
How do I Choose a Coach?
Seek a coach whose skills, experience and credentials would best address your specific needs. Above all, assess whether a coach's style is compatible to your own to ensure a successful coaching relationship.
For more information, click here.
Should that coach be internal or external to the organization?
External and Internal Coaches provide different perspectives. An external coach serves as a neutral and confidential coaching resource whereas internal coaches play an important role in playing an ongoing organizational role in developing leadership and succession plans.
For more information, External Coach – click here.
For more information, Internal Coach – click here.
What are the Distinctions between Coaching, Consulting and Counseling/Therapy?
A consultant performs the organizational analysis and directs the outcome of that work. A coach works with individuals or teams to change outward behaviors and thinking forward-looking and focuses on the process of reaching end goals. A therapist assists the patient to look to his or her past.
For more information, click here.
What does the coaching process look like and what should I expect?
Each individual is unique and "enhancing what matters to you" as an individual is part of a coach's responsibility in the design of a specific process that entails unique goals, measurable outcomes, and plans to achieve them. The process usually involves assessment, "checking in on perceptions," practical application immediately, continued focus on the future goal achievement and measured outcomes.
For more information, click here.
How long will the coaching process take?
The process can take 6, 12 or 18 months depending on the individual, the plan's focus, and the assessments and sustainability required. Shorter and longer time periods have also occurred due to circumstances and specific targeted objectives.
Responses: Frequently Asked Leadership and Team Development Questions
I have a number of Leadership Development initiatives and activities, how can you help me integrate them with the Business Strategy?
Any business' key focus is determining, implementing and refining strategy. Our two-pronged approach begins with:
Defining the organizational culture, the leadership commitment and the short and long-term foci that will allow for this integration to occur.
Assessing whether your Leadership Development initiatives or activities have a direct correlation with business outcomes.
Fine tune the strategy.
Developing the business case.
Defining the kind of sponsorship and commitment needed.
Whether it is taking the business case and developing the Leadership initiatives, or incorporating the initiatives into the business strategy, this is a thoughtful, focused and step-by-step approach.
For more information, click here.
How can you help me build a High Performance Team?
High Performance Teams have similar characteristics:
Using assessment tools and focusing on team's current state and desired outcomes (i.e. a specific plan), we will develop a program that will allow develop key leadership actions and team commitment that will result in sustained change and organizational effectiveness, including
Enhanced decision-making.
Integrated workflow.
Maximizing the talent of all those on the team.
For more information, click here.
What are the Roles and Responsibilities of a Leader/Coach?
The Leader Coach's role is to bring out his or her team members' best performances and develop their potential as individuals and as a team. Gaining the commitment of the hearts and minds of every employee creates greater business results and a culture of growth and development. Coaching motivates team members to work to high standards and recognizes their accomplishments. Coaching is a central accountability in every leader's role, and a great coaching is a hallmark of leadership excellence.
Understanding the process of being a Leader/Coach, developing the skills to deal with resistance and making the needed sustained changes for the organization are all parts of the equation.
For more information, click here.
How do I build a Talent Management System integrating Succession Planning, Leadership Development and Performance Management?
The Talent Management process uses what already exists as the base for development. After determining the critical areas of development, the Talent Management process incorporates the key components of the organization's current and future initiatives.
By understanding the Talent Management process and integrating current best practices (i.e. Leadership competency models, identified key roles, and focused Leadership succession), you will be able to implement a "Talent Management System" that supports the business objectives and leadership talent development so as to ensure organization's future.
For more information, click here.
Can you help me develop an Internal Coaching capability for my organization?
Yes. Janet B. Matts, LLC has proven success developing internal coaches help your organization create a sustainable coaching culture by working with Executives and with Human Resources professionals to develop them as internal coaches.
Worked with large companies to develop internal coaches for specific development activities,
Assisted smaller organization that were certifying coaches external to the organization.
Consulted with organizations to determine what opportunities are best for those internal coaches and external coaches are more advantageous.
Main area of focus is: Somerset, Middlesex, Morris, Hunterdon, and Mercer County. And also: Somerville, Clinton, Whitehouse, Flemington, Bridgewater, Bernardsville, Basking Ridge, Morristown, Parsippany, Florham Park, Morris Plains, Piscataway, Somerset, New Brunswick, Middlesex, Princeton, Montgomery, Skillman.