Resources / Articles / Publications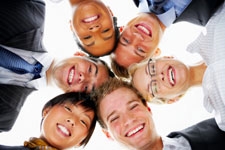 For a deeper view of Janet B. Matts, LLC's range of expertise, review these articles and white papers on Career Transitions, Executive Coaching and Leadership Development.
Click here for the latest version of Adobe Reader.
Transitioning in the Fifties, when Work as We Have Known It Doesn't Work Anymore. This article focuses on a population that has been most affected by organizations' current economic downsizing activities. The article outlines key considerations in coaching for workers who are shifting careers after being downsized.
Transitioning in the Fifties, When Work as We have Known It Doesn't Work Anymore
"Executive Coaching for Results: The Definitive Guide to Developing Organizational Leaders" by Brian O Underhill, Kimcee McAnally, John J. Koriath and Richard J. Leider, 2007 Contributions
The contributions to the "Executive Coaching for Results" book are a result of my work at the Director of Executive Coaching and Assessment at Johnson & Johnson and based on contemporary theories about establishing Executive Coaching in a large, complex, global organization.
Building Community with Coaches
Coaching Across 200 Companies: Providing a Systematic Framework, 
Respecting Entrepreneurial Cultures
Additional Coaching Support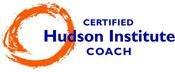 Receiving her coaching credential from the Hudson Institute, an internationally recognized ICF accredited organization, Janet gained deep insight into Adult Development theory and Transitions that have allowed her coaching to support the her clients' full range of personal and professional issues and life cycle. Attention to the Cycle of Renewal©, supports individuals and groups to enable greater understanding of their continued life changes and cycles, especially helpful during times of transition and change. 
www.hudsoninstitute.com
Center for Creative Leadership

Janet served as the "Executive in Residence" in 2007-2008 at the Center for Creative Leadership (CCL®), a non-profit and top-ranked global provider of executive education that develops better leaders through its exclusive focus on leadership education and research. Working at their Greensboro, NC location, Janet advised senior staff and created development activities for them to support more customer-focused processes. By using the CCL principles, the executives developed the capacity to achieve more than imagined by thinking and acting beyond boundaries.
www.ccl.org
Janet worked with Claude Stein, an internationally recognized Multi-Platinum award winning voice and performance coach, providing instructional design on a program, "The Art of Being You." This transformational program for individuals and groups allows the participants to 'find their true voice.'
The use of our voice can be released not only in day-to-day conversations, but also in speaking, singing, or writing. This unique program allows us to 'take a risk' to find that 'authentic voice,' and Leadership Presence. Whatever thoughts we're having directly affect the position of the larynx, the dynamics, the melodies in our tone, in our speech; the pacing, the rhythm, the body, the breath.
"The Art of Being You,' explores these aspects and finds the true voice in each of us. See www.ClaudeStein.com
Main area of focus is: Somerset, Middlesex, Morris, Hunterdon, and Mercer County. And also: Somerville, Clinton, Whitehouse, Flemington, Bridgewater, Bernardsville,
Basking Ridge, Morristown, Parsippany, Florham Park, Morris Plains, Piscataway, Somerset, New Brunswick, Middlesex, Princeton, Montgomery, Skillman.