Global Leadership Development
Leadership Development Competence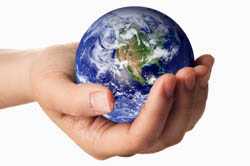 Integrating leadership practices across the world is a needed requirement in today's changing and growing workplace. Often the identification of key Leadership Competencies is critical to support consistent Leadership behavior.
Creating a 360° Feedback process creates shared language and Leadership expectations that allows for greater understanding how specific perceptions of one's behaviors can influence others.
Virtual Teams
Coaching demands the understanding of cross-cultural skills and the necessity to deal with virtual teams and the complexities related to cultural differences. The ability to be a "world coach" is an important Leadership skill. Time zone differences, flexibility, availability in a 24/7 environment, and work/life balance are all important aspects of a "balanced leader."
Strategic Business Consulting
Identifying the key strategic business issues and objectives, involving those that are most critical to define and design what would be "success" in the organization, and gaining commitment early in the process is key. These can be incorporated into a Leadership Development initiative or measured for longer term organizational success.
Taking best practices expertise from the field
Creating and integrating tools and processes that support assessing, managing, executing, and integrating team potential
Allowing a supportive implementation of the team objectives or in some cases, enterprise-wide initiatives.
Understanding 'how work gets done' in an organization and where the influencers are is key.
In addition, individual and executive team coaching that includes diagnostic assessments and 360° interviews with the team creates a shared process which focuses on client-centered passion for attaining business results and exceeding client expectations.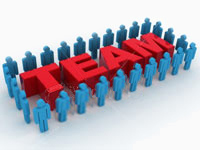 With continued downsizings, mergers and acquisitions, and reorganizations, virtual teams become critical. These teams comprise individuals who are not co-located with their leader or others their team, work within different cultural frameworks, and need to address the gaps in communication and cultural complexity to become a high performance team. Assessing the team and providing tools to allow them to gain greater success is key in these changing environments.
Using a customized approach for each team, depending on their current state and defined future success, a commitment plan of focused actions can achieve sustainable success. Each opportunity allows coaching with a team to concentrate on enhancing what matters to the team and the organization..
Let's discuss your Global Leadership Development Needs
Whether it's strategic business consulting, executive teams, or working in virtual locations...we can help. Contact Janet Matts to determine how we might help you meet your business commitments
Main area of focus is: Somerset, Middlesex, Morris, Hunterdon, and Mercer County. And also: Somerville, Clinton, Whitehouse, Flemington, Bridgewater, Bernardsville, Basking Ridge, Morristown, Parsippany, Florham Park, Morris Plains, Piscataway, Somerset, New Brunswick, Middlesex, Princeton, Montgomery, Skillman.