Executive Coaching
Executive Coaching - Transition and Renewal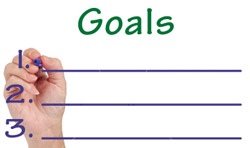 We all seem to be in a transition place these days, whether it's in our work, our personal lives, our world. 'Nothing is constant except change'. Organizations are experiencing enormous change and transformation in the past couple of years. The recent economic challenges and changing work conditions require that Leaders have the ability to deal with continued changes, transitions, with increased stamina for continued renewal to support their ongoing development and those in the organization.
Ongoing challenges in the workplace and generational differences create the need for understanding Leadership styles and effectiveness.
Supporting leaders and providing an integrated path to develop a Leadership pipeline is critical. Whether it is a 'New Leader Assimilation' process to support the leadership and focus for accelerating that change, or integrating a global leadership team to allow for greater alignment, the approach is customized for each situation. Click here for a New Leader and Team Assimilation Process Agenda.
Targeted individual work allows for a focused opportunity to deliver business results aligned with your individual or company's goals.
Building High Performance Teams and Sustainable Success
The essence of executive coaching is challenging and supporting leaders in achieving higher levels of performance, helping them gain perspective in their personal and professional dilemmas, and assisting them in transferring their learning into results for the organization.
Coaching and building a high performance team is a key
leadership necessity for sustainable success
The coaching relationship is built on trust, the ability to mutually give and receive feedback, the ability to be present - on the part of both the coach and the leader - and to learn from their experiences. It is a highly interactive process. This also challenges leaders to bring the best of themselves to their roles to lead authentically utilizing a more integrated self.
Partnering is critical. Coaches who are flexible and understand the leader as an individual, part of Leadership team, and an influencer of organizational dynamics is important. Business has become more complex. Leaders need a strategic partner that brings the business case to coaching.
Bringing a systems perspective allows the Leader to identify how he/she is both influencing and being influenced by an entire web of interrelationships in and around the organization - the team, other departments, vendors, customers, regulators, and the global economy. These forces have an enormous effect on a leader's success.
Executive Coaching leads to Executive Confidence
Leaders have within them most of the resources they need to address the very issues that seem most daunting. Leaders are interdependent with those around them but also possess the resilience to mobilize the resources at hand, both in them and in the people around them, to address pressing personal and organizational challenges. Each opportunity allows coaching with a leader to concentrate on enhancing what matters to you..
Working with Senior Leadership Teams is an important element for sustained success in organizations. To do this effectively, it is important to be of full service from needs assessment to focused leadership development for specific teams. Building High Performance Teams allows for all involved to be using their potential and maximizing the power of the team in decision-making and commitment. Top teams need to lead organizations and there must be a synergy to allow for that shared leadership to be felt by the organization.
Group Coaching
Group Coaching allows for self-empowerment of teams, forming a network of peers that coach one another with a Mentor Sponsor. Often a combination of individual and group coaching allows a Leadership Team to perform successfully as a Leadership body for the organization, using each other as partners to build a sustainable coaching culture for the organization.
Contact us to meet your Executive, Transition, Group or
Individual Coaching needs
If you are looking for a coach for yourself, for Executives in your organization, individuals in transition, or teams or groups, contact Janet Matts to discuss your needs. We can create a process that works for you and your budget.
Main area of focus is: Somerset, Middlesex, Morris, Hunterdon, and Mercer County. And also: Somerville, Clinton, Whitehouse, Flemington, Bridgewater, Bernardsville, Basking Ridge, Morristown, Parsippany, Florham Park, Morris Plains, Piscataway, Somerset, New Brunswick, Middlesex, Princeton, Montgomery, Skillman.